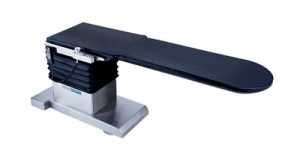 Here at GO-Med, one of our specialties is surgical tables. We carry a wide array of demoed surgical tables from Amsco, including the CMAX and the Surgigraphic 6000. Demoed tables are like new and have not been used.
Our pricing is the most competitive in the industry, and our new surgical tables are often discounted up to 75% off the retail price. Contact us at 805-388-0295 so we can help you get you the tables you need.
If a demoed table is a little out of reach, we also have a huge selection of used and refurbished surgical tables from Amsco, Skytron, and more. Give us a call to ask what we have in stock as our inventory of used surgical tables is constantly changing.